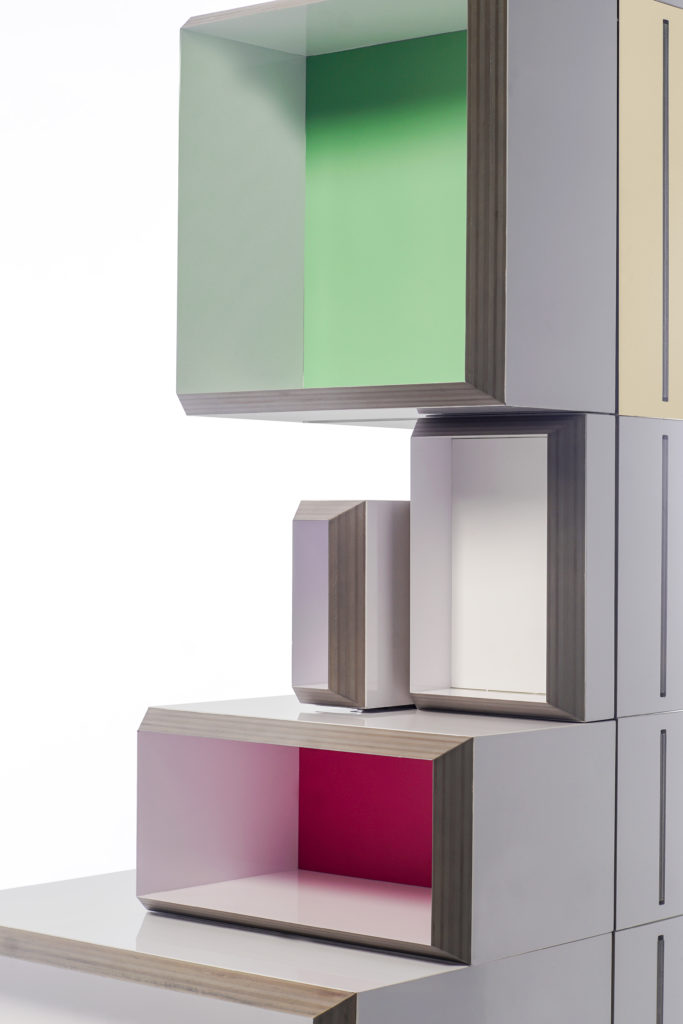 ABBONDIO
Abbondio è un totem divisorio, un nuovo concetto di divisorio per ambienti, personalizzabile a piacere nella composizione degli elementi. Contenitore su un lato e quadreria e specchio sull'altro è un mobile bi-fronte, pensato per adattarsi a diversi usi, con un'unica regola: essere il protagonista dello spazio entro cui lo si colloca.
Abbondio è prodotto in Brianza e come il personaggio manzoniano da cui deve il nome, non prende posizione e si conforma al volere degli altri.
Abbondio is made in Brianza and, as a character from a novel by Manzoni (its namesake), it doesn't take position and it fit with the will of others. For this reason is a double-face furniture, designed to be fixable to different uses. It has one and only one rule: it has to be the protagonist of the space where it is placed.