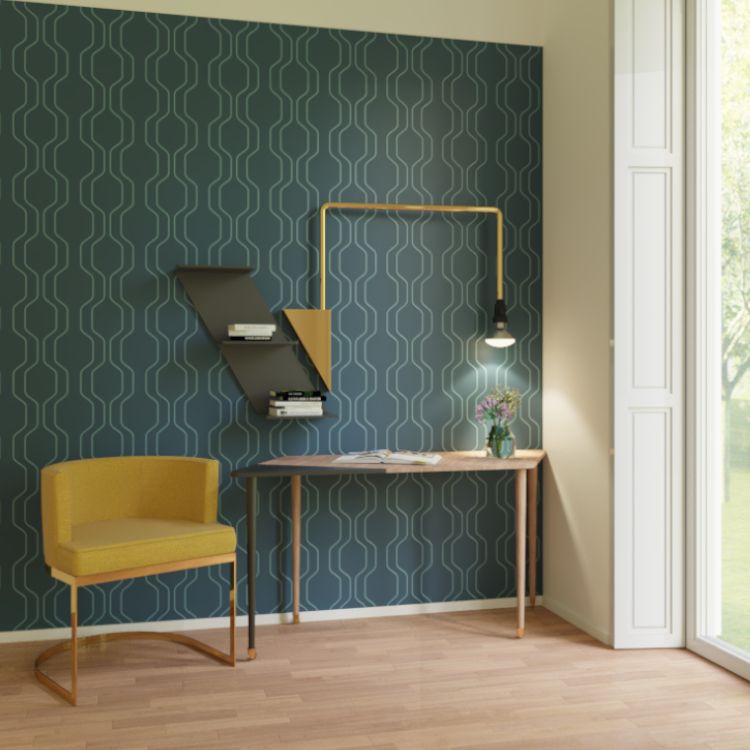 Angolo Studio composto da scrivania ad ingombro ridotto che sviluppa un lato utile di 120 cm a fronte di una misura in profondità di di 105 cm. Il set si completa di una libreria pensile a vano aperto e di una lampada in ottone a braccio orientabile con interruttore integrato.
Corner studio composed of a compact desk that develops a useful side of 120 cm with a depth of 105 cm. The set is completed with an open hanging bookcase and a brass lamp with swivel arm and integrated switch.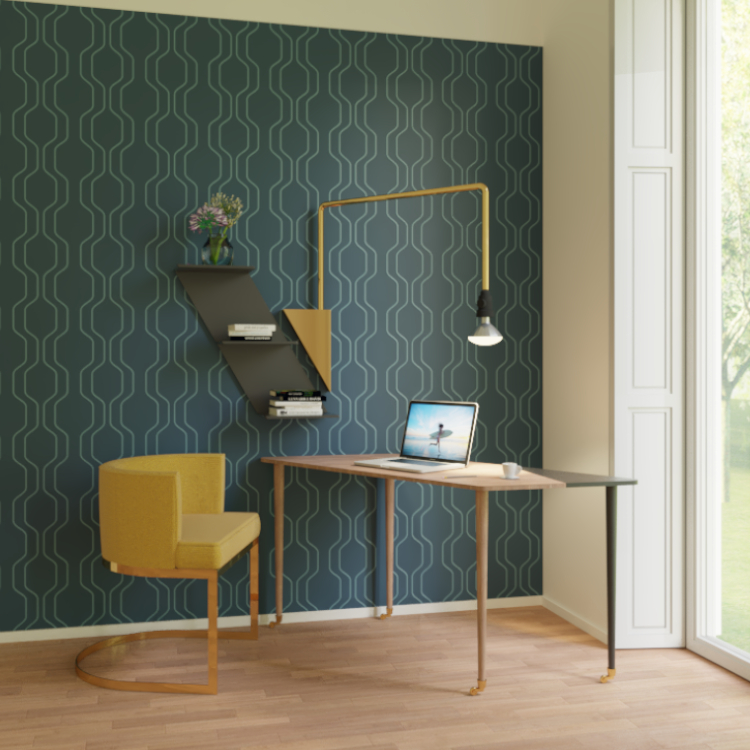 La lampada è girevole e può essere richiusa contro la parete sulla quale può essere addossata la scrivania grazie alle ruote in ottone di cui è dotata. Viene fornito in due versioni, Destra e Sinistra, così da adattarsi a specifici punti dell'abitazione garantendo le migliori condizioni di utilizzo.

The lamp is rotatable and can be closed against the wall against which the desk can be placed thanks to the brass wheels it is equipped with. It is supplied in two versions, Right and Left, so as to adapt to specific points of the house ensuring the best conditions of use.