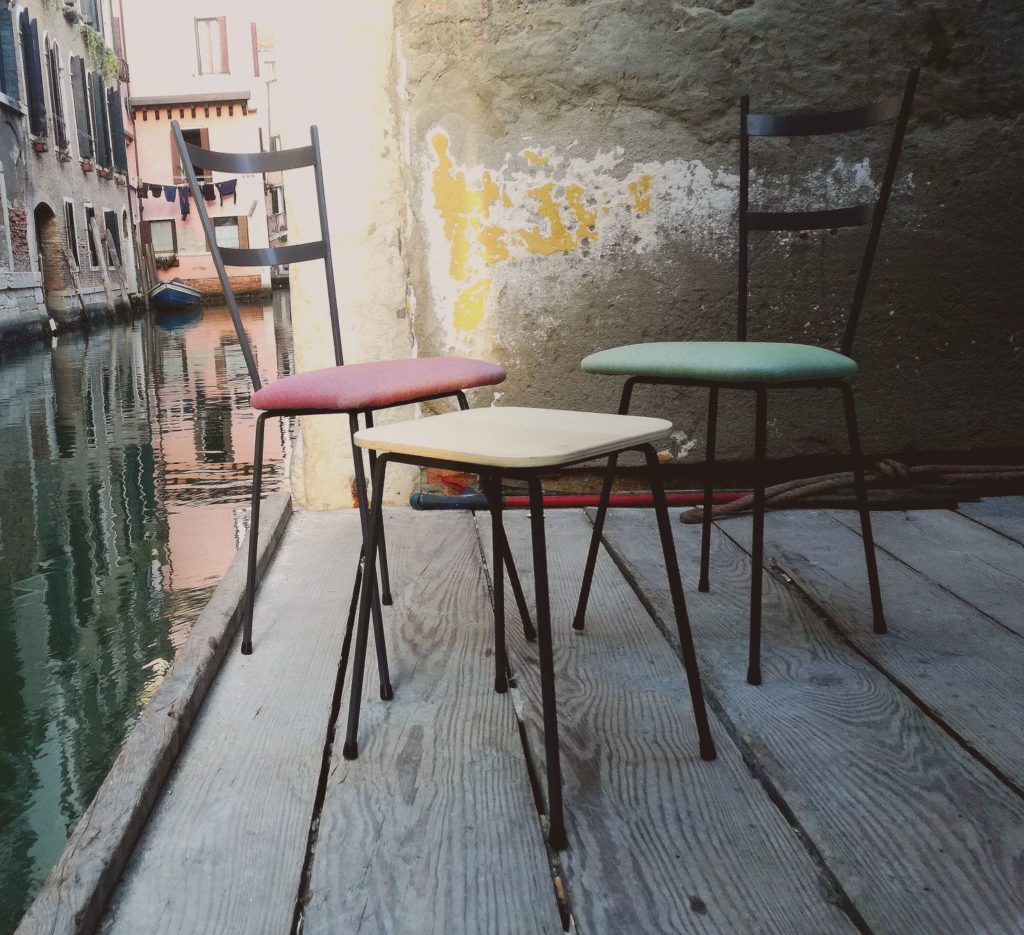 LINA E GINO
Ispirata a alle piccole seggiole di certe case di campagna della vecchia Europa, Lina è una sedia con struttura in ferro e seduta imbottita, finita in tessuto. Il suo partner è Gino, un tavolino da caffè con un piano in multistrato. Lina è la soluzione per piccoli spazi senza rinunciare alla rinomata comodità della sedia di tradizione; insieme a Gino essa occupa meno di un metro quadrato.
I nomi scelti per questi due elementi vengono da due parole italiane. "Seggio-Lina" significa piccola sedia mentre "appog-Gino" significa piccolo appoggio, non solo per tazzine da caffè ma anche un microluogo di sosta per i piccoli oggetti di casa. Allo stesso tempo Lina e Gino sono due nomi tipici italiani, molto diffusi in Italia negli anni Sessanta.
Inspired by the small chairs of some old European country houses, Lina is a chair with iron structure and upholstered seat, finished in fabric. His partner is Gino, a coffee table with a plywood top. Lina is the solution for small spaces without renouncing the comfort of the traditional chair; together with Gino it occupies less than one square meter.
The names chosen for these two elements come from two Italian words. "Seggio-Lina" means small chair while "appog-Gino" means small support, not only for coffee cups but also a microspace for small household items. At the same time Lina and Gino are two typical Italian names, very common in Italy in the Sixties.
(ph. Isabel Morales Dalla Valle)