Perchè si chiama Pollen?
L'idea ci è venuta studiando l'enorme quantità di sedie di design ormai in produzione. Lavorando al progetto Pollen ci siamo detti fin da subito che non dovevamo focalizzarci sulla forma della sedia ma sul suo uso, su come ci si siede, oggi, oltre ogni convenzione o pregiudizio. D'altra parte però, alla fine, la forma del nostro lavoro avrebbe dovuto comunque essere quella di una sedia.
Molte sedie si ispirano ai fiori, ai loro bellissimi petali. Ecco che abbiamo capito che dovevamo pensare al polline, che poi è la ragione della forma e della bellezza dei fiori.
Sedersi è come posarsi polline nei fiori.
We had this idea during we were studying lots of design chairs producted. Working on Pollen project we didn't decide to focus on the shape of the chair. We focused on the use of the chair, the way to seat on it going over every rule and prejudice. Anyway at the end of the work the result will be a chair.
Flowers and their petals inspire lot of chair. But pollen is the real reason of flowers beauty and shape. That's why we think about pollen for this project.
Sitting is similar to pollen laying on flowers.
Un progetto aperto
Una piastra in metallo potrà essere differenziata con semplici modifiche in funzione delle diverse gambe adottate senza che ciò comporti costose variazioni della scocca in plastica.
A metal slab can be simply modified in order to adapte it to legs used for the chair. In this way the plastic shell will not change.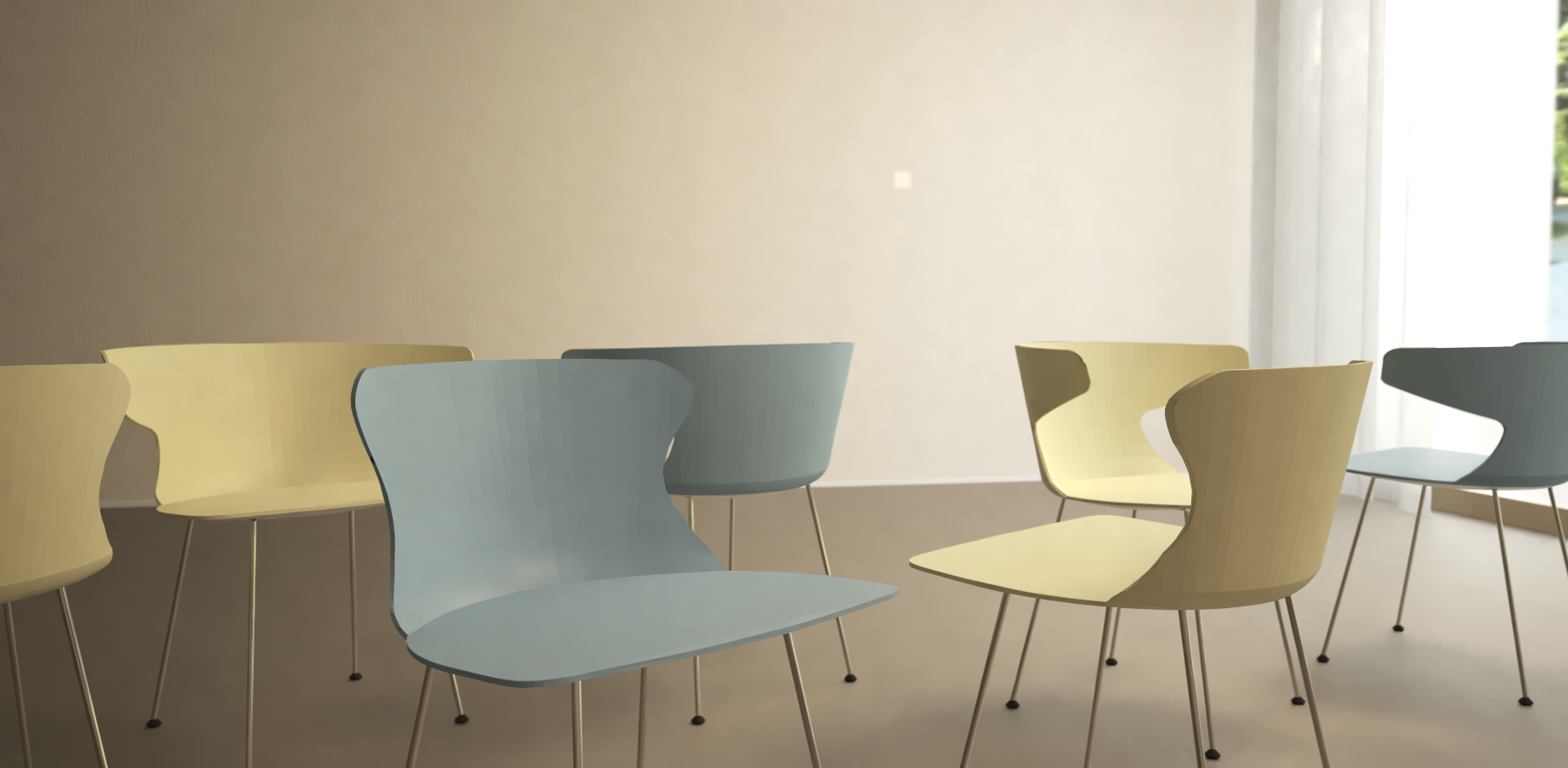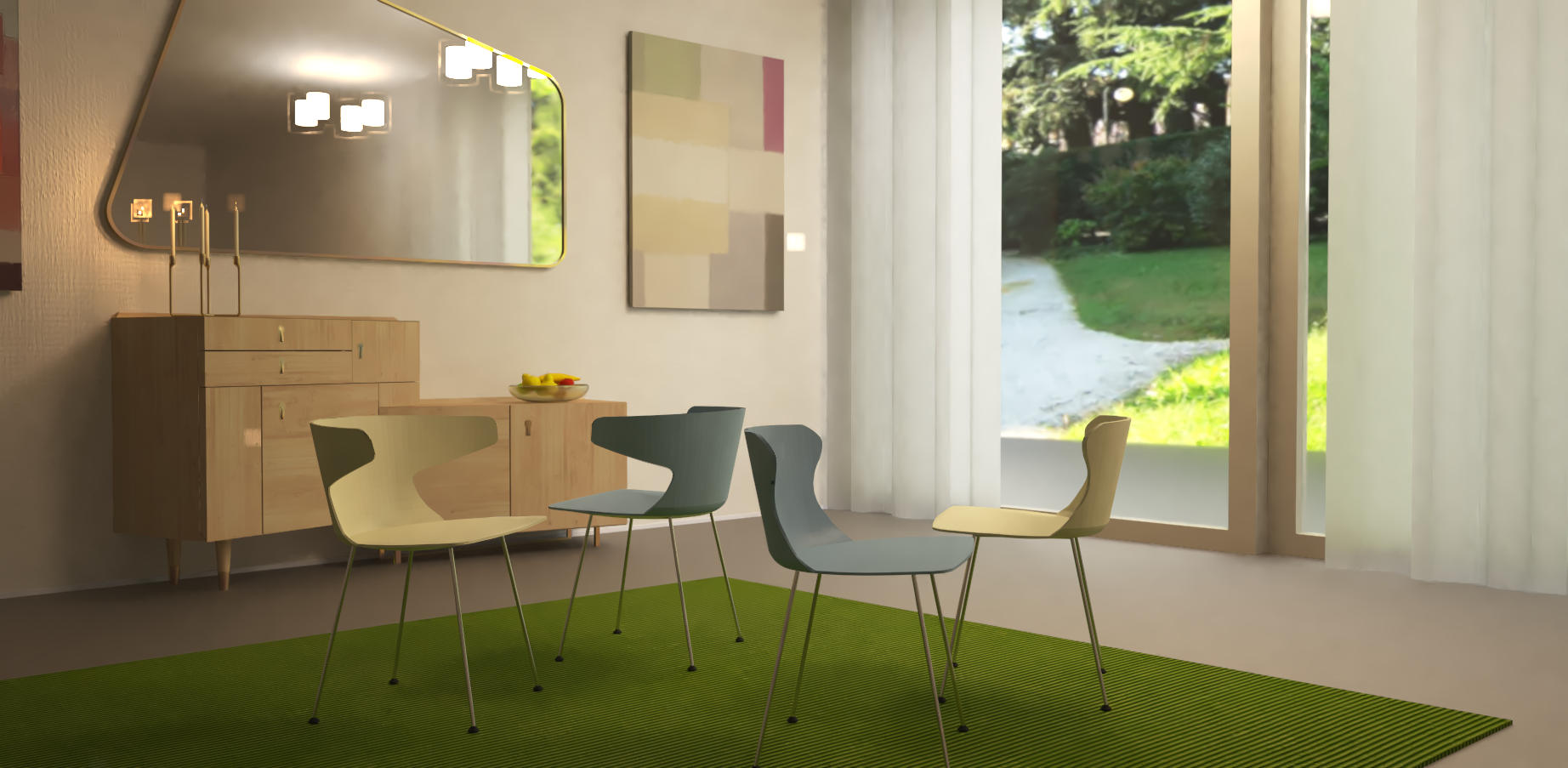 Produzione sostenibile: un unico stampo
Con il medesimo fine di rendere al produzione quanto più sostenibile i due modelli Big e Basic sono pensati come variazioni possibili su uno stesso stampo a volume variabile.
In order to make the production more sustainable we thought to Basic and Big model as dimensional change of the same mold.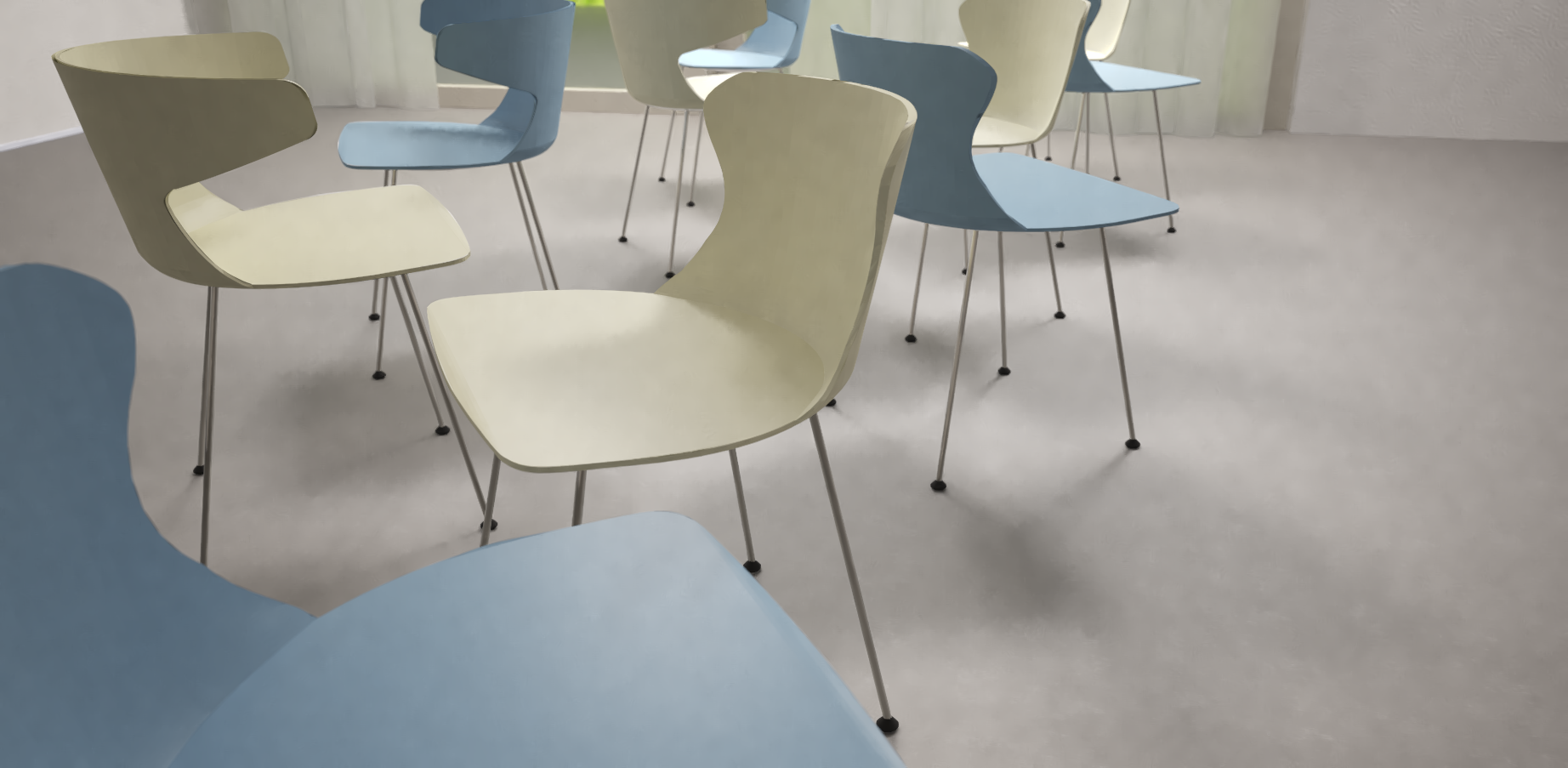 La sezione
L'idea di una sedia con una seduta ampia, aperta e disponibile contrapposta a schienali avvolgenti al limite della circuizione ci hanno imposto di ridurre al minimo i profili visibili per dare agli elementi la leggerezza dei petali dei fiori, nonostante una sezione robusta in grado di sostenere non solo la flessione dello schienale ma anche la piastra di collegamento delle gambe.
Chair components have very thin visible outline to simulate petals lightness. Pollen has wide seat and very enveloping seatback. Although that Pollen elements have big section to support seatback bend and metal slab to link chair legs.
Big o Basic: una, due, Pollen
Non abbiamo pensato alla duplice versione come alternativa ma bensì come complementare. Ci piaceva l'idea di un gruppo di sedie simili ma differenti fra loro. Come i fiori in natura.
We thought to a complementary double version of the chair. Because we wanted a group of similar and different chairs like flowers in nature