L'oggetto del concorso "Progetto Case Legno" è un concept progettuale di una villa tipo, ad uso residenziale, all'interno di un intervento immobiliare che prevede la costruzione di cinque ville singole simili.
L'area si trova a Lesmo (MB).
A concept for a sample of villa is the object of "Progetto Case Legno" competition. This villa is a part of a action to build five single-family dwellings. The project area is in Lesmo (MB).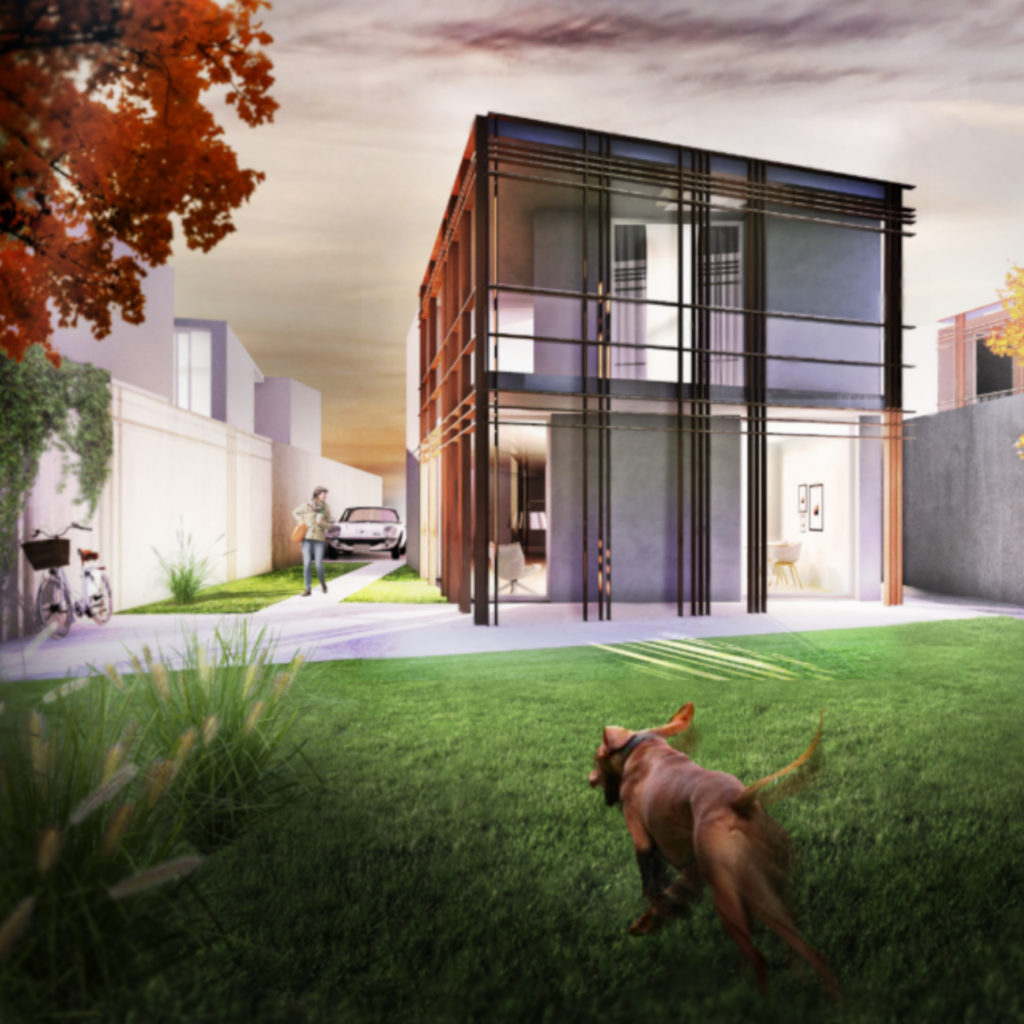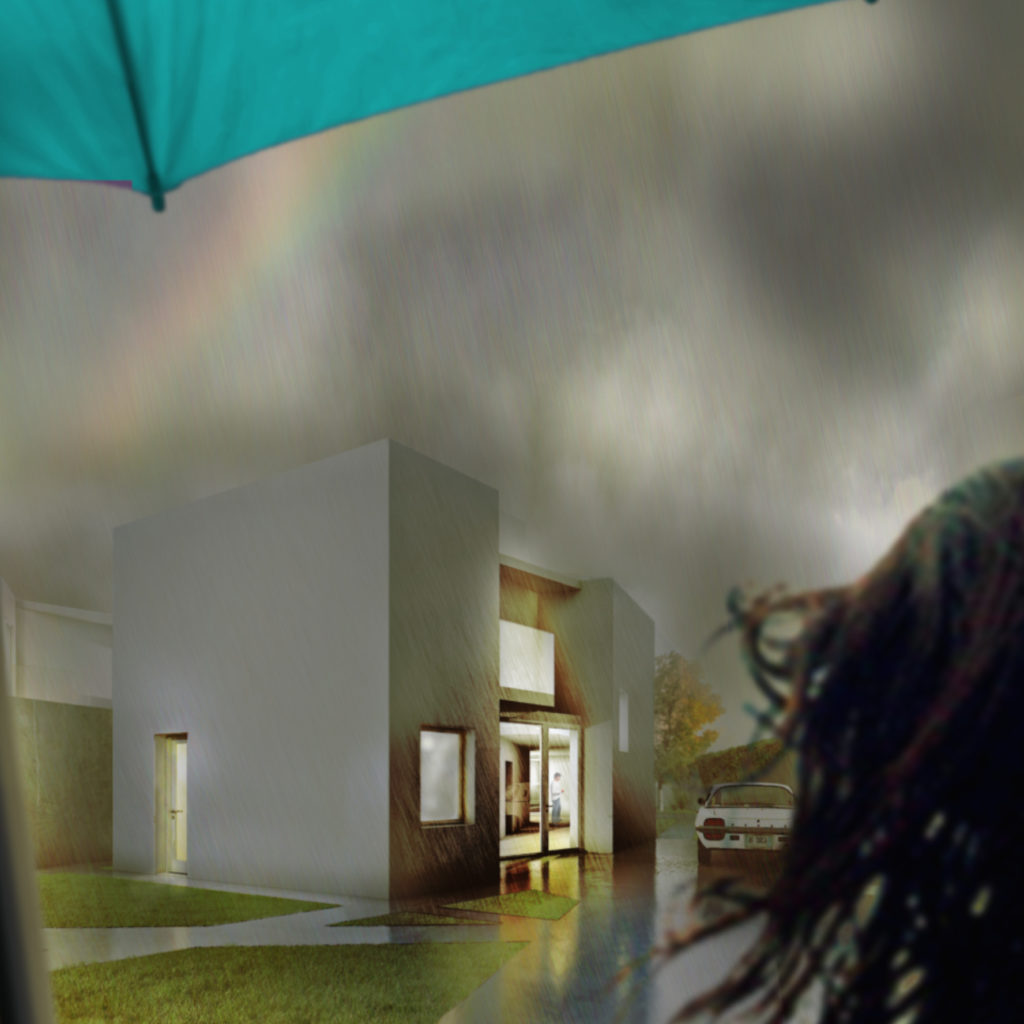 Il tipo di abitazione unifamiliare che proponiamo descrive un'idea di casa moderna e contemporanea eppure tuttavia legata alla tradizione storica dell'architettura residenziale ed alla sua capacità di cogliere la luce dei luoghi e la loro atmosfera.
We proposed a type of single-family dwelling which describes a modern and contemporary house but it is related to the historical architectural residential tradition and to its ability to take lights and atmosphere from places around them.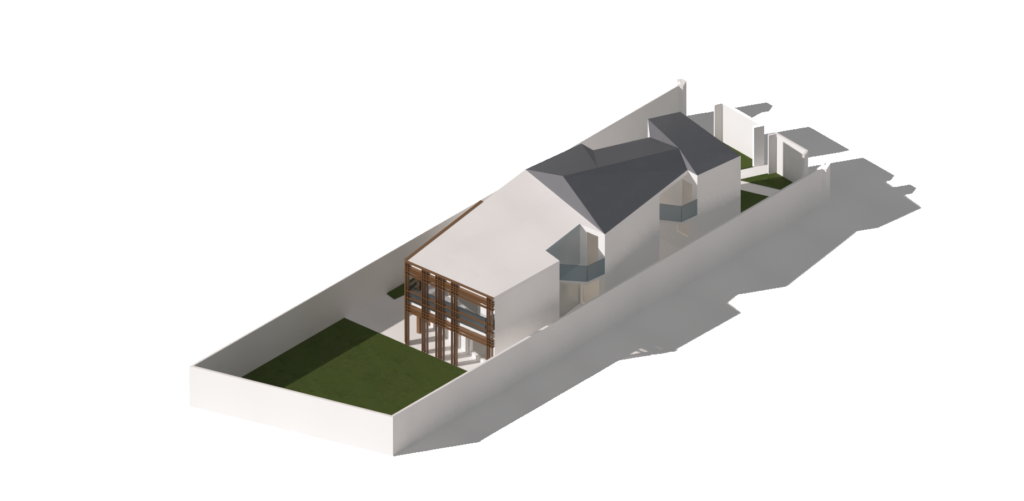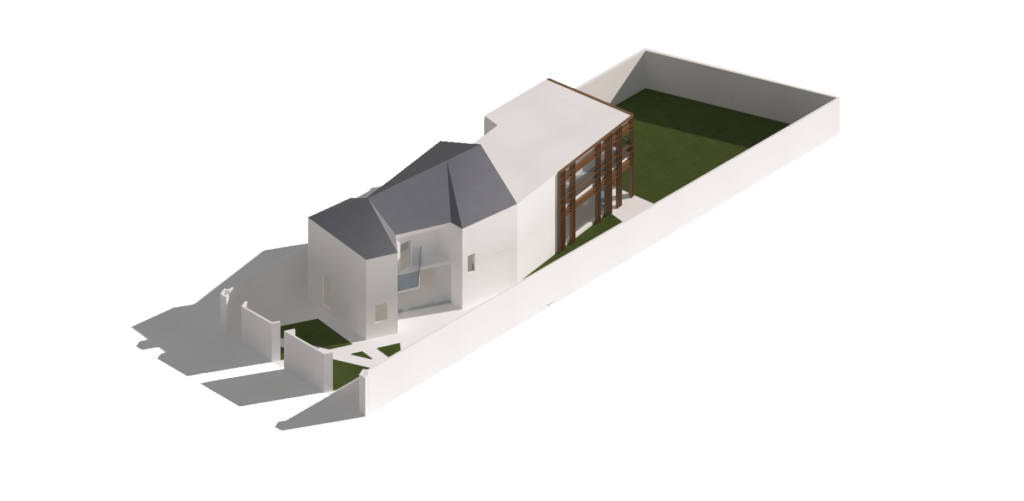 Rispetto alla costruzione ortogonale abbiamo voluto introdurre elementi di variazione della geometria della composizione, con il fine di orientare i singoli ambienti in maniera quanto più possibile singolare rispetto anche agli spazi sui quali essi si affacciavano.
Tutto il volume della casa si svolge sui due piani richiesti, con la zona giorno al piano terra e la zona notte al primo piano, eventualmente collegabili da un ascensore.
La casa viene proposta in due versioni – standard e big – cosi da accontentare fasce di mercato diverse.
We introduced element to change the orthogonal geometry of the building, in order to orientate the rooms ina particular way in relationship with other spaces around them. The house is developed on two floors, with living area on the ground floor and the bedroom area on first floor. We can link these two floors with elevator. The house is proposed into two versions – standard and big – to satisfy different budgets.